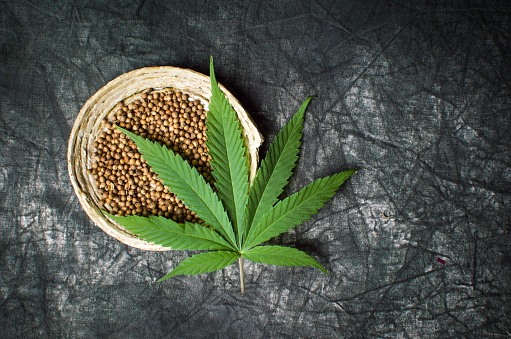 Cannabis Seeds
There is a wealth of information to consider when it comes to cannabis seeds, especially as the ski season at Big White sadly comes to an end and planting time approaches. Spring is an ideal time to begin the growing process, as the warmer weather reduces the risk of plant loss.
One crucial aspect to understand is that cannabis seeds come in both female and male varieties, each serving a different purpose. Female plants produce the coveted buds, while male plants contribute to pollination and seed production. Depending on your goals and preferences, selecting the right type of seeds is essential.
Moreover, cannabis seeds can be grown both indoors and outdoors. Understanding which type of seed performs better in each environment is vital for successful cultivation. Factors such as lighting, temperature, humidity, and space availability play significant roles in determining the ideal growing environment for your seeds.
By considering these factors and choosing the appropriate seeds for your specific growing conditions, you can optimize your cannabis cultivation experience, whether indoors or outdoors.
Growing and buying Cannabis.
Understanding the optimal duration of plant growth before harvesting is crucial for successful cannabis cultivation. Indoor growing provides growers with significant control over the growing environment, enabling them to expedite the plant's development. By implementing precise controls, indoor growers can achieve faster turnaround times for their plants.
However, many individuals still appreciate the power of nature and prefer outdoor growing techniques. While this method takes longer, it often results in larger yields per plant. In regions like Kelowna and the Okanagan, known for their abundance of sunshine and nutrient-rich soil, it is not surprising that some of the finest BC Bud originates from outdoor cultivation in these areas. Outdoor growing has been practiced for decades, harnessing the natural elements and contributing to the unique characteristics of the cannabis produced.
Whether you choose indoor or outdoor cultivation, the decision depends on factors such as personal preference, available resources, and desired outcomes. Both methods offer distinct advantages and can yield exceptional results when approached with knowledge and care. Ultimately, it is important to select the cultivation approach that aligns with your goals and the conditions available to you.
Caring for your Cannabis Plants
Cannabis plants differ from most other plants in that they require more attentive care. Achieving the optimal flowering period involves providing your plants with specific light and dark cycles. Outdoor cannabis plants naturally enter the flowering phase as summer comes to an end and the days become shorter while nights become longer. In contrast, indoor plants remain in the vegetative stage until the bloom is induced by reducing their exposure to light.
However, auto-flower seeds offer an exception to the waiting period for light cycles. These seeds automatically transition into the flowering stage without the need for specific light and dark schedules. This makes auto-flower seeds a popular choice among beginners or individuals seeking continuous output.
When growing cannabis outdoors, it's important to select seeds that can withstand the harsh outdoor climate. For cultivation in Kelowna, a recommended choice would be Pink Kush Feminized Seeds. This particular cultivar thrives in warm, dry climates, making it well-suited for the Okanagan region. Convenient delivery services for cannabis seeds are available, allowing you to spend more time researching and selecting the ideal strain that suits your needs.
By understanding the unique requirements of cannabis plants and selecting the appropriate seeds for your growing environment, you can cultivate healthy and thriving plants, whether indoors or outdoors.
Male vs. Female Seeds
Determining the gender of your cannabis seed is crucial in cultivation. Female seeds are highly desirable as they are responsible for producing the desired flowers. When a female plant remains unpollinated by a male plant, it focuses its energy on developing larger buds without producing seeds. On the other hand, male plants are incapable of producing buds but instead develop pollen sacs used for fertilization.
Fortunately, most dispensaries offer feminized seeds, eliminating the need to worry about the sex of your plants. However, if you are uncertain about the gender, there are some visual cues to look out for. Male plants typically have thicker stalks and grow taller than females to support their weight. In contrast, female plants tend to be bushier, especially in the upper parts.
It is essential to remove male plants from your crop if you do not intend to breed them. If a male plant pollinates a female plant, the energy of the cannabis plant will be directed towards seed production rather than bud development. This can significantly impact the outcome of your harvest.
By identifying and eliminating male plants, you can ensure that your crop focuses its energy on producing high-quality buds. This attention to the plant's gender is crucial for achieving a successful and abundant harvest.
Purchasing Cannabis Seeds
Embarking on the journey of growing cannabis may initially seem overwhelming, but with proper education and the necessary tools, it can become a manageable and rewarding experience. Witnessing the buds flourish on a plant you have nurtured is truly gratifying. By conducting thorough research and seeking advice from knowledgeable individuals in the field, you can enhance your growing experience and achieve more significant results.
If you are eager to expand your knowledge of the growing process or have inquiries about the seeds we offer, our team is ready to assist you in-store. Feel free to reach out to them for guidance and support. Additionally, you can explore our online menu to browse through the variety of cannabis seeds we have available. Click the Seed Bank link below for access. 
Remember, learning and continuous improvement are key in the journey of cannabis cultivation. Embrace the opportunity to grow your own cannabis and enjoy the rewards that come with it.