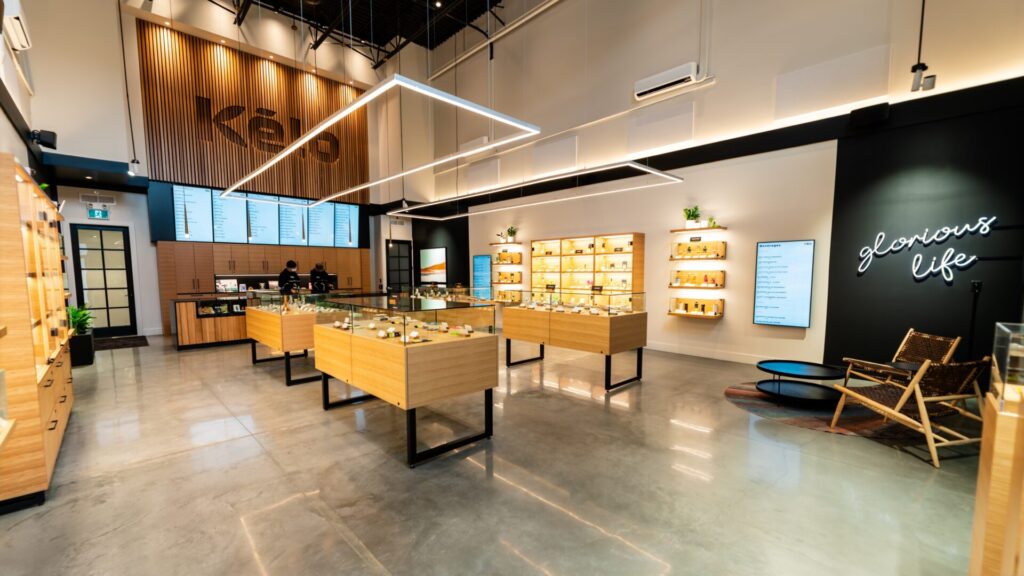 A Beginner's Guide to Cannabis Edibles
Understanding the precise expectations of consuming cannabis edibles is crucial. This comprehensive manual aims to assist you in recognizing the various types of edibles accessible, administering the appropriate dosage, and comprehending the effects of THC in a non-smoking form.
What Are Cannabis Edibles?
A cannabis edible refers to a food or beverage infused with activated cannabis concentrates. Health Canada distinguishes them by categorizing them as "edible cannabis solids" and "edible cannabis beverages."
While smoking cannabis has traditionally been the preferred method of consumption, eating cannabis is gaining popularity at a rapid pace.
There is a wide variety of food products that can be infused with cannabis, including brownies, gummies, and cereal. Virtually any food item can be infused with cannabis and consumed.
Additionally, cannabis-infused cooking oil or butter can be used directly on prepared food, and cannabis can also be incorporated directly into recipes.
Ingesting Versus Smoking
Getting high from edibles can be just as easy, if not easier, compared to smoking weed. However, the process of achieving a high through edibles differs somewhat from smoking cannabis.
When you consume edibles, they pass through the digestive tract before reaching the stomach where they are absorbed. In the liver, the active compounds in cannabis are metabolized into 11-hydroxy-THC, a compound that is both more potent and longer-lasting than THC.
The absorption of THC from edibles into the bloodstream takes significantly more time because they need to travel through the digestive system and liver before being absorbed by the body. However, once absorbed, the effects become stronger, and the half-life of THC increases.
On the other hand, smoking cannabis has a distinct effect on the body. THC is rapidly absorbed into the bloodstream through inhalation into the lungs and then reaches the brain.
Once THC enters the brain, it binds to receptors in the endocannabinoid system, particularly the CB1 receptors, resulting in the euphoric sensation commonly associated with being high.
Smoking cannabis provides a quick onset of effects due to the short time between inhalation and THC reaching the brain. The effects are nearly immediate, although they may not last as long as those from consuming edibles.
The Effect Your Consumption Method Has On Your High
Now let's delve deeper into how smoking cannabis and consuming cannabis edibles affect you, considering the information about their workings.
When you consume an edible, it typically takes anywhere from 45 minutes to three hours for THC to be metabolized. Since THC is absorbed and processed slowly, the onset of effects is delayed compared to smoking. However, once the effects kick in, they are usually stronger and last longer than those from smoking a joint. This is due to the increased potency and longer half-life of 11-hydroxy-THC.
The high from cannabis edibles typically lasts for eight to twelve hours, while the high from smoking weed lasts three to four hours. However, the intensity and duration of the high can vary based on factors such as dosage, potency, and quality.
Apart from the method of consumption, the amount you consume also affects your high. The immediate effects of smoking weed allow users to gauge their level of intoxication at any given time, resulting in less frequent overconsumption.
In contrast, individuals who overconsume edibles can face challenges. Since THC takes time to metabolize, it can take up to three hours for people to feel the effects. This delay may lead them to believe that the edible is not working, causing them to consume another one, inadvertently increasing their dosage and intensity.
To assess the effects of edibles, it is always advisable to start with a small dose and wait for 24 hours. If necessary, the dosage can be gradually increased every 24 hours until the desired effect is achieved.
What Kinds of Edibles Are Available?
Luckily, there's something to please the taste buds of anyone to be found in edibles. No matter what your sweet tooth preference is.
Chocolate
Legend THC Raspberry Milk Chocolate offers cannabis consumers a delightful choice for ingesting cannabis. Made by Master Chocolat, a renowned fourth-generation Belgian chocolatier, this cannabis-infused chocolate uses organic fair trade ingredients. The chocolate is crafted using a high-quality 46 percent Belgian milk chocolate recipe, resulting in a delectable raspberry milk chocolate flavor.
Gummies
If chocolate isn't your preference, cannabis-infused gummies provide an alternative snack option. Available in a range of flavors, these gummies offer the same cannabis experience in a different form. Whether you prefer fruity, sour, or sweet flavors, cannabis-infused gummies allow you to enjoy the effects of cannabis while enjoying a tasty treat.
Kelo Cannabis has a wide variety of cannabis-infused gummies. Select your favorite flavor like Mango, Blueberry, or Watermelon, to enjoy their THC benefits.
THC Oil
If snack items aren't your thing, never fear. Cannabis can still be ingested via capsule form. Dosecann THC Oil Capsules give people the opportunity to take 10 mg doses of THC without fear of falling off their sugar-free diets.
What Happens if You're Too High?
Overconsumption of cannabis edibles is a common occurrence, but there are some important tips to keep in mind if this happens to you:
Don't panic: It's crucial to remember that the situation is temporary, and everything will be alright. Newcomers to edibles may experience feelings of paranoia or anxiety, but it's important to stay calm.

Cannabis is safe: Unlike alcohol intoxication, consuming too many edibles does not pose a risk of bodily harm or death. It's essential to remind yourself that the effects will wear off over time.

Avoid driving or operating machinery: It's important to refrain from driving or engaging in any activities that require focus and coordination while under the influence of edibles.
If you're interested in exploring cannabis products like edibles, flowers, concentrates, or prerolls, you can check out the offerings available at Kelo Cannabis by visiting their online store.